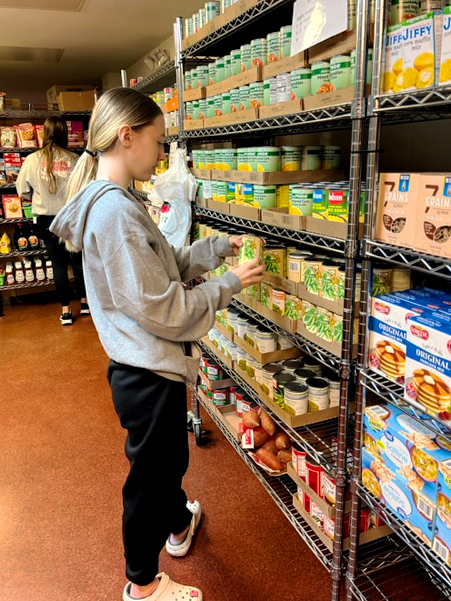 Toledo Pre-Medical and Health Sciences Academy students were volunteering their time at Lutheran Social Services of Northwestern Ohio Emergency Choice Food Pantry on Saturday morning.
The students had collected donations for the pantry during a recent "fun walk" event at the school's campus on Upton Ave.
"I liked the food pantry project we did today because we got to do several things," one of the students said. "We were also walking around and not just standing in one place. The best part about it for me was being able to talk with my friends."
Students and staff at the academy are already planning on returning to volunteer their time during the summer.
"My favorite service-learning project was stocking shelves at Lutheran Social Services because it helped people in the town get help if they needed it," another student added.