Lutheran Social Services of NW Ohio and Luther Home of Mercy are proud to partner on a new Personal Needs Pantry in Sylvania located in the Advent Lutheran Center on McCord Rd.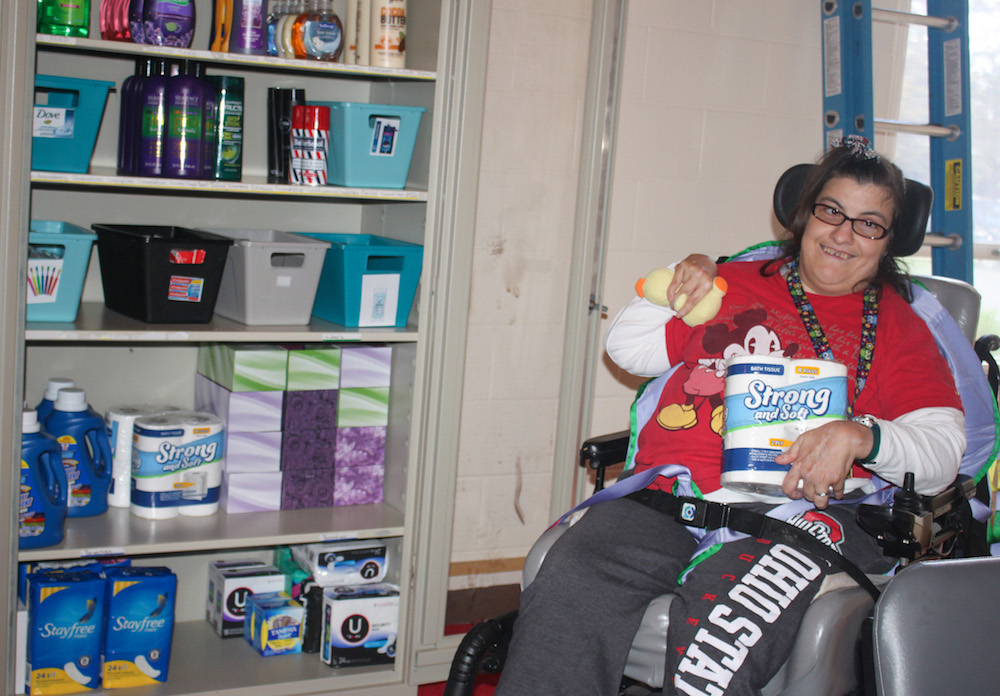 Lutheran Social Services of NW Ohio operates two other personal needs pantries located at Grace Lutheran Church in west Toledo and St. John's Lutheran Church in east Toledo. The new location, in the Advent Lutheran Center will be facilitated by Lutheran Home of Mercy's day programs clients with developmental disabilities. 
"This pantry will give the day hab clients the opportunity to be involved in shopping and packing the personal needs items for clients who will come to their pantry.  It's exciting to have found an ongoing meaningful activity where the day hab clients are giving of themselves to others who are in need." said Joyce Willier, LSS Pantry Coordinator.
The pantry will be open on Fridays, from 10am-12pm, beginning November 8 and is by appointment only.
Those seeking assistance can call 419-243-9178 and ask for the personal needs pantry. Zip codes served will be Sylvania and west Toledo.
The pantry will serve forty households a month. If you would like to donate items to the pantry, please call Denise Hennan at 419-882-3701 to arrange drop off and coordination.